Knowledge Exchange & Commercialisation Blog
Welcome to the KEC (Knowledge Exchange and Commercialisation) Blog! This blog is designed with impact in mind; be it at an early stage, where our research and researchers are involved in knowledge exchange activities or later in the research lifecycle, when research can result in engagement with industry and/or commercial or societal benefit. This blog gives a voice to Institute researchers and invited guests working with us on exciting projects.
The views and opinions expressed here are those of the individual authors and do not necessarily reflect the official policy or position of the Babraham Institute.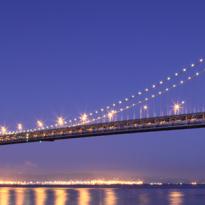 Many scientists are faced with a key decision at some point in their career; to either persist with an academic career, with its high attrition rate and treadmill of grant writing, or look to move into industry. Back when I was a PhD student (1987-1991) there was a certain snobbery about industrial bioscience - some told me it was 'boring', 'turning-the-handle', and 'not very creative'. My own experience has been somewhat different.
26/05/2020