Public Engagement Blog
Welcome to the Public Engagement Blog! This blog was created to allow Institute staff & students to share their stories and comments on public engagement events and activities as well as providing a space for our researchers to discuss scientific topics and about their life in the lab.
The views and opinions expressed here are those of the individual authors and do not necessarily reflect the official policy or position of the Babraham Institute.
In March, the Institute will play host to our 25th annual Schools' Day, with 180 15-18 year olds from schools across the country attending to get some hands on experience in our labs and find out more about careers in science. Since 1995, Schools' Day has been an Institute staple, but while that's remained the same, so much else has changed.
26/02/2019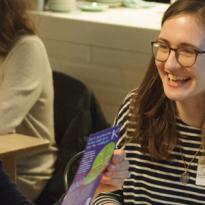 On the 13th of March the Babraham Institute organised the discussion event "Genome Editing – How far should we go?". Carolyn Rogers, a 1st year PhD student in Anne Corcoran's group, was one of the Institute's researchers facilitating the table discussions.
29/03/2018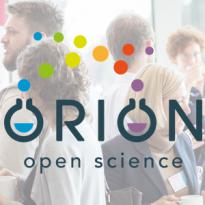 ORION is a EU funded project to facilitate Open Science and Responsible Research and Innovation in the Babraham Institute and other European research funding and performing organisations. Open Science is about making research more accessible, which is increasingly important for improving the quality of research and for assessing it. Whether citizen or researcher, this project needs you. Get involved! 
11/09/2017