Annual Prize awards recognise research and impact successes
The recognition of Institute researchers undertaking excellent research, knowledge exchange and commercialisation, and public engagement has become a fixed feature of the Institute's annual LabTalks research meeting. Over two days, the Institute comes together to hear about the latest research from PhD students, postdocs and group leaders as well as developments within the Institute's first class facilities. In addition to illustrating the breadth of research being undertaken at the Institute, LabTalks provides a fitting opportunity to congratulate members of the Institute for their successes in scientific research (the Sir Michael Berridge Prize) and impacts in sharing their work with commercial research organisations (recognised by our Knowledge Exchange and Commercialisation (KEC) Prize) and public audiences (Public Engagement and Science Communication (PESC) Prize).
 
This year, the Institute was delighted to award the Sir Michael Berridge Prize to Matthew White (shown above) for his research which uses a mouse model to learn more about the molecular events of motor neuron disease, specifically amyotrophic lateral sclerosis-frontotemporal dementia (ALS-FTD) – a devastating neurodegenerative disorder. His research was published in the leading neuroscience journal Nature Neuroscience earlier this year and the paper describes the creation and detailed analysis of a mouse model which replicates the human occurrence of the disease as closely as possible. The impacts of Matthew's research may be manifold; his research has potentially identified a key therapeutic target, a new observation may contribute towards finding ways to treat ALS-FTD prior to catastrophic neurodegeneration, and discovered a novel link between two dementia-related proteins implicated in Alzheimer's disease and, increasingly, ALS-FTD.
 
Speaking about the award, Matthew, now a postdoctoral researcher at King's College London, said: "It was a privilege to be awarded this year's Sir Michael Berridge prize and a wonderful way to finish off three great years of research at the Babraham Institute. The work was a large collaborative effort and I would like to thank all those who helped with the project both at the institute and wider afield. The work is now continuing in London where we hope to further improve our understanding of motor neurone disease and uncover new routes to therapy."
 
The Knowledge Exchange and Commercialisation Prize recognised Luke Mercer, a manager from the Institute's animal unit, for his invention and development of an innovative enrichment device (shown in the video below). Preventing monotony and encouraging natural behaviours is an important aspect of caring for laboratory animals and enrichment items, such as chew straws, are commonly added to cages. Luke created a cardboard and fabric device designed to be slowly shredded by the mice, allowing them to use their teeth and claws while providing themselves with new bedding material. The invention has been developed by Datesand Ltd. and will soon be helping to enrich the lives of mice in facilities worldwide. The judges noted the high-level of innovation and initiative shown by Luke in addressing a widespread problem in his area.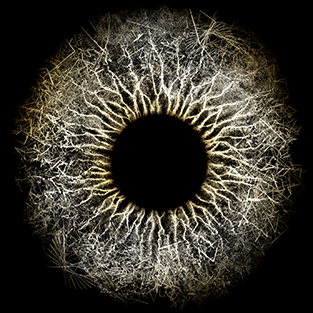 The Public Engagement and Science Communication (PESC) Prize was awarded jointly to Csilla Varnai, Mikhail Spivakov and Stefan Schoenfelder for the CHROMOS project and their collaboration with musician and music producer Max Cooper and visual artist Andy Lomas to create an emotive new way to experience the complexity and elegance of DNA organisation. Taking data and inspiration from Csilla's work, Max created two music tracks 'Chromos' and 'Coils of Living Synthesis' based on the research. The musical tracks were complemented by an abstract visualisation and a Virtual Reality (VR) experience which allows people to climb inside the data (currently on tour at the Open Codes exhibition at the ZKM (Center for Art and Media), in Karlsruhe, Germany until January 2019.
 
Dr Tacita Croucher, Public Engagement Manager at the Institute, said: "The work with Max Cooper and Andy Lomas was aimed at engaging adult audiences who may not usually interact with scientific concepts. The project blossomed from a chance encounter between Mikhail and Max and is a superb demonstration of what can be achieved by an open minded and creative approach. We've been inspired by people's reception of CHROMOS and their engagement with the research behind it."
 
The Institute also runs an Image Prize competition for eye-catching and engaging images portraying the Institute's research. This year's Image Prize award went to Laetitia Chauve from the Institute's Epigenetics research programme for her entry 'One hot minute' showing nematode worms (Caenorhabditis elegans) labelled with a fluorescent protein (partial image shown below).
 
Congratulations to all our winners! For an overview of the awards and past award winners visit the Impact Prizes page. For more information on our PE and KEC activities see the Institute's Impact pages.
 


Press contact
Dr Louisa Wood, Communications Manager, louisa.wood@babraham.ac.uk
 
Latest related news items:
Gene-edited mice may hold key to MND
From Babraham to Karlsruhe: Chromos goes global
Genetic DJ: Growing cells remix their genes
Chromos VR at Science Museum Lates
 
About the Babraham Institute
The Babraham Institute undertakes world-class life sciences research to generate new knowledge of biological mechanisms underpinning ageing, development and the maintenance of health. Our research focuses on cellular signalling, gene regulation and the impact of epigenetic regulation at different stages of life. By determining how the body reacts to dietary and environmental stimuli and manages microbial and viral interactions, we aim to improve wellbeing and support healthier ageing. The Institute receives core funding from the Biotechnology and Biological Sciences Research Council (BBSRC) through an Institute Core Capability Grant.