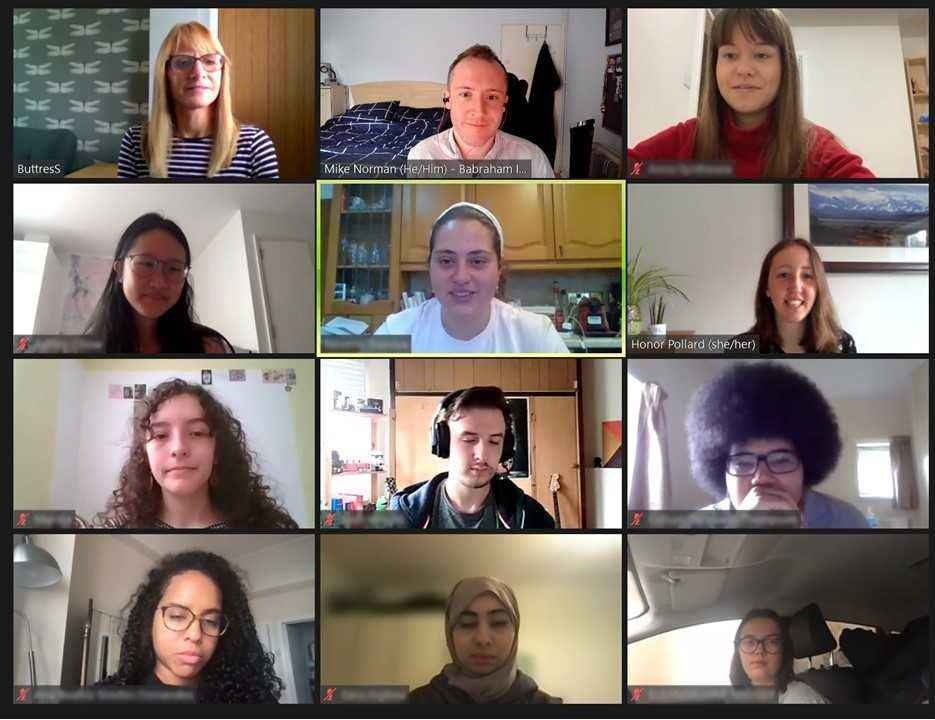 RAP 2021: My research placement experience
In this blog series, we hear from some of the students on the Babraham Institute's 2021 Research Access Programme.
I am Sara, a Biochemistry Student at Imperial College London going into the third and final year of my degree.
I first found out about the research placement at the Babraham Institute through my university. Upon looking into the kind of work the Institute does, I became highly interested in gaining some research experience there. Through my degree I was already quite interested in areas of research to do with ageing, immunity, neuroscience, and epigenetics so I became excited at the prospect of being able to work alongside researchers, post-docs, and PhD students on this type of research at the Institute. Thankfully, I was able to work with Dr. Rahul Samant, Dr. Harvey Johnston and Yasmeen Al-Mufti on a very exciting project.
As part of my project, I carried out proteome-wide meta-analysis of studies looking into the proteostasis decline in senescent cells. I found this work to be highly rewarding as I was able to make new discoveries about the proteins that were upregulated upon senescence, particularly in different types of senescence. I had the opportunity to present these findings in a final presentation at the end of the placement, which I found greatly increased my confidence in presenting and public speaking but also made me incredibly proud to be able to generate actual results to show a group of well-established scientists.
These are vital skills for me to have learnt as a young scientist
Through this placement I was able to gain and improve a multitude of skills; those that are computational as well as my teamworking and communication skills. I learned how to take the initiative, having quite a lot of autonomy in my project. I have also become quite competent in the use of Excel and R to carry out data analysis – something that I hadn't had much previous training on during my degree. I think these are incredibly vital skills for me to have learnt as a young scientist to be able to move forward and use with more confidence in my future career, especially getting over my fear of using R.
This placement has reassured me that progressing to a PhD is possible for a person of my background
I found the placement quite challenging yet very rewarding. I am so grateful to have had this opportunity to gain research experience and meet such interesting people. What I enjoyed most was meeting different researchers, hearing the stories and career progressions of people who worked at the Institute but also attending weekly lab meetings hosted by the research team I was working with. All these experiences gave me incredible insight into how it is to work within a research team, what other careers could be possibly out there for me other than an academic one and has really reassured me that progressing through to an MRes and even a PhD is possible for a person of my background.
Prior to this placement, I was quite uncertain about what it is I wanted to do once I had graduated, and this studentship has renewed the drive that I initially had before starting my degree to go into scientific research. I am now aware of the alternative career routes that I could take, and I am so very thankful to have had this invaluable experience.
Enjoyed this blog? Hear from some of our other 2021 Research Access Programme students: