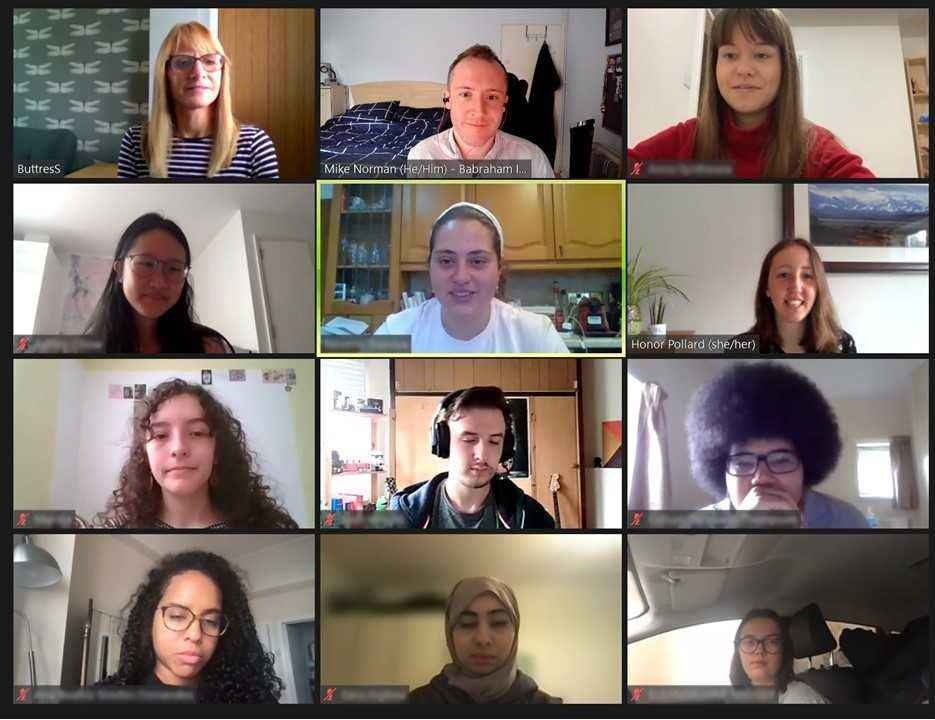 RAP 2021: A changed outlook
In this blog series, we hear from some of the students on the Babraham Institute's 2021 Research Access Programme.
My name is Ellie and when I applied for this programme I was just finishing my second year studying Biosciences at Durham University. Just like many other students, as I've started to see the end of my degree in sight, my brain has been overloaded with worries about what I will go on to pursue once I've graduated. I constantly ask myself 'do I want to pursue a career in research', 'am I even a good scientist' and 'what scientific careers are even out there?' However, after a month working at the Babraham Institute, my outlook on scientific careers has completely changed and I couldn't be more optimistic about my future now.
After a month working at the Babraham Institute, my outlook on scientific careers has completely changed and I couldn't be more optimistic about my future
My project was working in the Welch lab, where I studied the role of different Rac-GEFs in neutrophil migration. I had an awareness of Rac-GEFs thanks to my cell biology module at University but, to be completely honest, I was petrified about beginning my placement because I really had no depth in the subject at all. However, within my first week I was immediately provided with brilliant literature to read and my supervisors really dedicated a lot of time to ensuring that I fully understood previous research in the area and how my project was building on this.
With the programme being entirely online, most of the work I performed was image and data analysis. I learnt how to use new software programmes such as ImageJ (Fiji) and GraphPad, as well as progressing my skills in statistical analysis. A lot of this was very independent and I was given a lot of freedom in how I did my analysis, but my supervisor was always available via zoom for guidance and discussion on how to take the analysis further. The support I received from my supervisors and the entire Welch lab was incredible throughout the project. I particularly enjoyed our weekly lab meetings where we all could informally chat and present any interesting data we had produced that week. They really made me feel welcome and were always brilliant at providing advice and deepening my understanding of their research in the lab.
The support I received from the Welch lab was incredible
As well as doing my project work, myself and the other students on the programme also had numerous seminars to give us a wider experience of the Institute. We learnt a lot about the other jobs at the Institute (such as public engagement, scientific communication etc) and I found this incredibly interesting and encouraging, especially as someone who always assumed that to be a scientist means you have to do research. I now know this is certainly not the case.
As someone who never expected to get onto this programme, I feel incredibly grateful to have been a part of it. My confidence in my own abilities has grown exponentially and I can now proudly say I am a scientist! My greatest advice to anyone considering applying to this programme is: trust yourself, never doubt your abilities and just go for it!
Enjoyed this blog? Hear from some of our other 2021 Research Access Programme students: