Institute welcomes three new research groups to study the immune system
Babraham Institute recruits three new immunologists as Group Leaders in the Lymphocyte Signalling & Development programme
Drs Adrian Liston, Sarah Ross and Claudia Ribeiro de Almeida will be moving from VIB, Leuven, Belgium, the University of Dundee and the University of Oxford respectively.
They bring new expertise in the regulation of the immune system by specialised regulatory T cells, the signals involved in T cell specialisation and understanding how B cells produce antibodies.
The Babraham Institute is pleased to announce today the recruitment of three new principal investigators. Dr Adrian Liston, an established lead researcher currently based at VIB and the University of Leuven (KU Leuven), Belgium, joins as a Senior Group Leader. Meanwhile Dr Sarah Ross from the University of Dundee and Dr Claudia Ribeiro de Almeida from the University of Oxford will both be relocating to start their own independent research groups as Tenure-Track Group Leaders. All three groups will join the Institute's Lymphocyte Signalling & Development research programme.
Institute Director, Professor Michael Wakelam, said: "We are delighted to have all three of these outstanding researchers bringing their skills and expertise to the Institute. It is crucial that we continue to build our expertise in new areas and work together to make new breakthroughs. These new groups will be critical to achieving our goal of understanding the ageing immune system and realising our vision of healthier ageing and better long-health for everyone.
"We are particularly pleased to welcome Dr Liston who has been a long-time collaborator with the Institute and whose move from VIB reflects the importance of international exchange in research and the success of our participation in the EU-LIFE consortium of European research institutes in promoting shared opportunities, practices and values."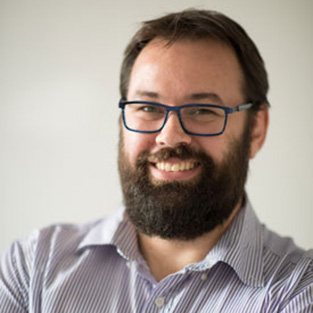 Dr Liston's group at VIB focuses on translational immunology. His work has included studies of regulatory T cells (Tregs) – cells that help to restrict the responses of the immune system. Tregs play an important role in avoiding autoimmune diseases and allergies where the immune system responds to the wrong things. His group have helped to identify a new type of Treg and provided the first clear idea of how Tregs are controlled. Major recent publications have focused on the role of the immune system in diabetes and the effect of age on the immune system. Dr Liston has collaborated often with the Linterman group and his work is expected to be an excellent complement for the Institute's existing expertise.
Speaking about his new role Dr Liston said: "I was attracted to the Babraham Institute due to its international reputation for biological research. It is one of the few centres with such a strong history of converting strategic basic research into societal gain, with a culture of both diversity and intellectual freedom. I see the move to Babraham as a chance to invest in blue sky research with the long-term potential to transform immunology for the future."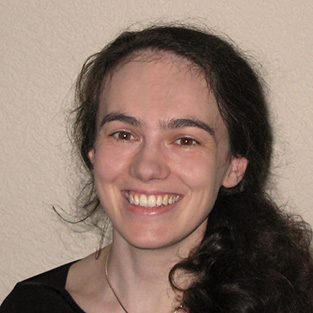 Dr Ross is currently a Postdoctoral Researcher with Professor Doreen Cantrell. She brings expertise in the analysis of signal transduction in T cells – understanding how molecules on and in these cells regulate their behaviour, particularly migration and differentiation. Her most recent published work focuses on the role of the signal molecule interleukin-2 in cell growth, division and specialisation of T cells.
Dr Ross said: "I am thrilled to be joining the Babraham Institute. My research links several existing research areas within the Institute, and the outstanding facilities and exciting opportunities to form collaborations makes it the perfect environment to launch my new lab. Together, I believe this will allow us to achieve a better understanding of both healthy and diseased immune responses."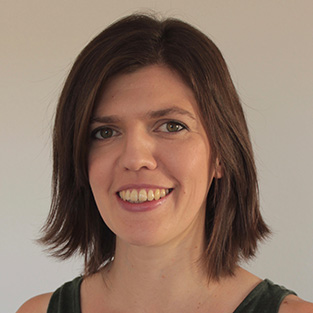 Dr Ribeiro de Almeida is presently working with Professor Nicholas Proudfoot as a Postdoctoral Researcher in Oxford. Her recent research has examined proteins called helicases in B cells of the immune system. She is interested in how these DNA- and RNA-unwinding proteins help B cells to respond to threats by producing different types of antibodies to combat infections. Earlier this year, she published work showing the importance of a helicase called DDX1 in the expression of IgH antibody genes.
Dr Ribeiro de Almeida said: "I am excited to have the opportunity to start my own research group at the Babraham Institute. Throughout my career I have always felt very close to the Institute's research and ethos. Being able to take the next step in my career in such a supportive and collaborative environment is very exciting."
Head of the Institute's Lymphocyte Signalling & Development programme, Dr Martin Turner said: "I am very pleased to have three outstanding new research groups joining our team. They bring critical expertise that will be instrumental in achieving the programme's core BBSRC-funded goals. With the research of Drs Liston, Ross and Ribeiro de Almeida we can further enhance our foundational research aimed at understanding the signalling and control of the immune system, the response to infections, and the effects of ageing on the immune system. I look forward to working alongside them all as they build their new groups here at the Institute."
Dr Ross will take up her new position at the Institute from 1st October, while Dr Ribeiro de Almeida will join a month later on 1st November. Dr Liston's lab at the Institute will start work in early 2019.
About Dr Adrian Liston
Adrian Liston is a Belgian/Australian researcher. He gained his PhD with Professor Chris Goodnow at the Australian National University studying T cell tolerance and diabetes. He moved on to study regulatory T cells with Professor Sasha Rudensky at the University of Washington before starting his own lab at VIB in 2009. His independent laboratory has focused on translational immunology, using mouse models to help human health. Dr Liston has produced over 130 publications with over 5000 citations and has been awarded two ERC grants, the Eppendorf Prize and a Francqui Chair, among other honours. He also holds degrees in Public Health and Higher Education.
About Dr Sarah Ross
Sarah Ross comes from Scotland. She gained her PhD with Professor Sir Peter Downes in Dundee, investigating how oxygen-derived signalling molecules regulate cell functions. She obtained a FEBS long-term fellowship to move to UMC Utrecht, Netherlands in 2008 to research signalling pathways involved in the integrity of tissue architecture with Professor Johannes Bos before returning to Dundee to join Professor Cantrell in early 2013. She has 11 publications with over 300 citations. Sarah is interested in making science accessible through public engagement and supporting the development of young scientists.
About Dr Claudia Ribeiro de Almeida
Claudia Ribeiro de Almeida originates from Portugal. She studied Molecular Biology & Genetics at the University of Lisbon before moving to Erasmus MC, Rotterdam to gain a PhD with Dr Rudi Hendriks examining the role of the gene regulating protein CTCF in the development of lymphocyte immune cells. As a Postdoctoral Researcher, she initially moved to MRC-Clinical Sciences Centre (now MRC-LIMS) before joining the Proudfoot lab as an EMBO fellow. Claudia has a long-standing interest in the study of the molecular mechanisms regulating immunoglobulin gene rearrangements, a field to which she has contributed 13 publications with over 400 citations.
About the Babraham Institute
The Babraham Institute undertakes world-class life sciences research to generate new knowledge of biological mechanisms underpinning ageing, development and the maintenance of health. Our research focuses on cellular signalling, gene regulation and the impact of epigenetic regulation at different stages of life. By determining how the body reacts to dietary and environmental stimuli and manages microbial and viral interactions, we aim to improve wellbeing and support healthier ageing. The Institute is strategically funded by the Biotechnology and Biological Sciences Research Council (BBSRC) through an Institute Core Capability Grant and also receives funding from other UK research councils, charitable foundations, the EU and medical charities.
About the BBSRC
The Biotechnology and Biological Sciences Research Council (BBSRC) is part of UK Research and Innovation, a non-departmental public body funded by a grant-in-aid from the UK government.
BBSRC invests in world-class bioscience research and training on behalf of the UK public. Our aim is to further scientific knowledge, to promote economic growth, wealth and job creation and to improve quality of life in the UK and beyond.
Funded by government, BBSRC invested £469 million in world-class bioscience in 2016-17. We support research and training in universities and strategically funded institutes. BBSRC research and the people we fund are helping society to meet major challenges, including food security, green energy and healthier, longer lives. Our investments underpin important UK economic sectors, such as farming, food, industrial biotechnology and pharmaceuticals.