Research Features
Our research features take a more in-depth look at selected aspects of our research and the wider impacts of our science for the wider world. Browse all of these articles in the reader window below or access specific features directly from the introductions further down the page. These features were originally produced as part of our Annual Research Reports, you can find the full reports here.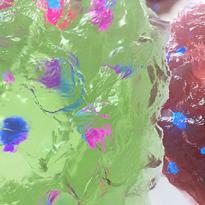 This feature was written by Becky Allen for the Annual Research Report 2017
Bringing together the Institute's researchers with scientists in the 60 companies on the Babraham Research Campus is helping turn innovative ideas into new benefits for human health – fast. Over the past two years, members of the Signalling research programme have transformed a conversation over coffee into a collaboration that could deliver new ways of treating some of the most intractable human cancers.
01/07/2018