Knowledge Exchange & Commercialisation Blog
Welcome to the KEC (Knowledge Exchange and Commercialisation) Blog! This blog is designed with impact in mind; be it at an early stage, where our research and researchers are involved in knowledge exchange activities or later in the research lifecycle, when research can result in engagement with industry and/or commercial or societal benefit. This blog gives a voice to Institute researchers and invited guests working with us on exciting projects.
The views and opinions expressed here are those of the individual authors and do not necessarily reflect the official policy or position of the Babraham Institute.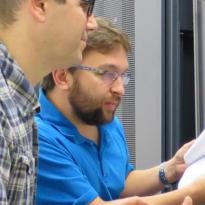 BI's staff and scientists find many routes to share their knowledge and know-how, often creating networks or co-creating events in respective their fields.  In this blog, Head of Bioinformatics Facility, Dr Simon Andrews tells us why he applied for KEC funding to establish the Bioinformatics Core Facilities group and how this group helps to develop his research interests.
16/08/2017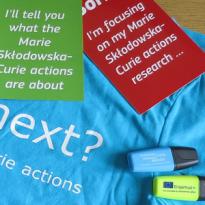 Not surprisingly, the recurring theme that ran through the recent UKRO conference, that brings together European Liaison Officers from across the UK to talk about the EU's science programme Horizon 2020, was Brexit. In her Blog, International Grants Manager, Dr Cheryl Smythe, explains why its important to make the most of current EU funded schemes.
 
 
14/07/2017