Vaccines On Tour: Why Should We Care About Vaccination?
The Babraham Institute are seeking interested parties to develop a new cutting-edge museum exhibit on vaccinations, which will tour the UK. Uptake of vaccinations has been slowly decreasing in the UK over the last three years, and the Prime Minister has recently called for health leaders to ensure that the UK meets its vaccination targets. This important topic is currently a key health issue in the public eye, and we would like to create a space where audiences can explore the world of infections and vaccinations, as well as discuss their thoughts and concerns.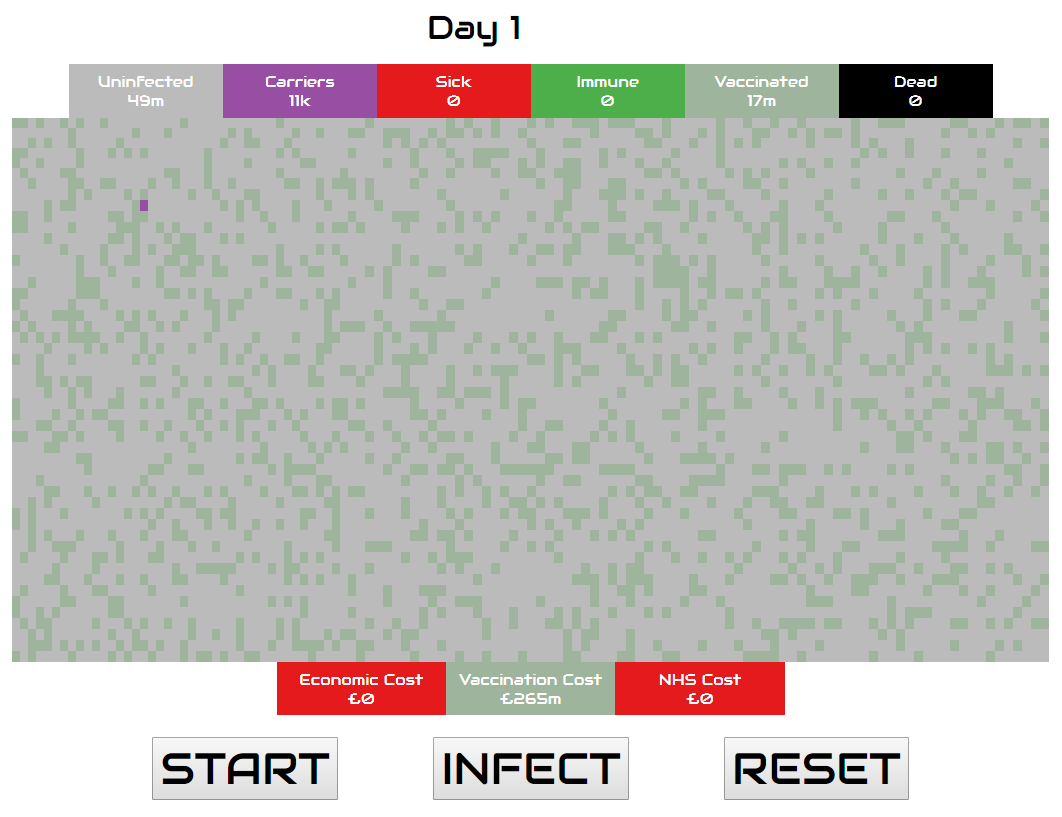 The museum exhibit will engage audiences with the science behind vaccinations and the spread of infections based on a novel virus simulator recently developed by Babraham Institute researchers. The interactive game allows players to visualise the spread of diseases through populations and discover the methods that influence how diseases spread.
 
The project is in the initial stages and we are keen to involve a diverse range of collaborators from different sectors to bring the exhibition to life by co-creating the exhibit content and wider activities! Together with interested collaborators, we will submit an application for 100,000€ to the EU-funded ORION Open Science funding call in September 2019. If you're interested in being a collaborator on this application or would like to find out more over an informal chat then please get in touch by 11th September.
 
We hope that involving multiple stakeholders will capitalise on our different strengths and offer novel perspectives on the importance of vaccination, helping to make scientific research in this area more open, accessible, and impactful, to all areas of society.
 
Contact
Dr Stephanie Norwood, Public Engagement Officer (ORION), stephanie.norwood@babraham.ac.uk, 01223 496526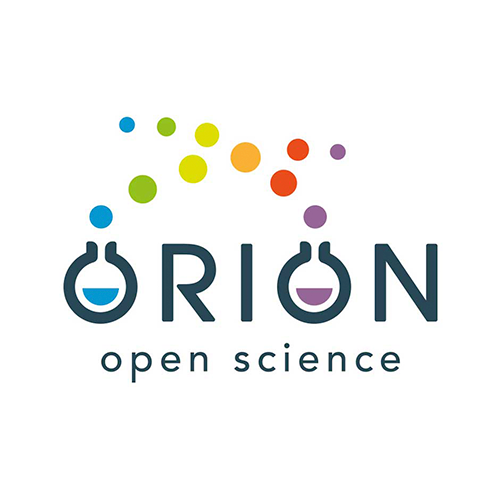 ORION Open Science
ORION is a 4-year project (from May 2017 to April 2021) funded by the European Commission's Horizon 2020 research and innovation programme under the Science with and for Society (SWAFS) Work Programme.
 
The ORION project aims to trigger institutional and cultural change in research and funding organizations in life sciences and biomedicine to "embed" Open Science through Responsible Research and Innovation (RRI) principles (ethics, gender, governance, open access, public engagement, and science education) in their policies, practices and processes to organize and do research. This will be achieved by diverse co-creation experiments, including public dialogues on research strategy and disruptive technologies, and citizen science.
More information about the ORION Open Science project is available on their
website
.  
 
Open Science at the Babraham Institute
The Babraham Institute is one of nine European partner organisations in the ORION consortium and is working on a number of Open Science projects. These include the production of a menu of co-creation tools, hosting a public dialogue on genome editing, and – alongside our partners – delivering Open Science training for our researchers.
 
For more information about ORION Open Science projects running at the Babraham Institute, take a look at our previous blog post – Open Science: What's It All About?
 
Novel Co-creation Initiatives Funding Call
There are a wide variety of stakeholders who are interested and can be involved in research activities. These include: academia, industry, government, funders, regulators, educators, charities, museums, civil societies, patient groups and the general publics. The aim of the ORION novel co-creation funding call is to support initiatives that bring together these different stakeholder groups in innovative and exciting ways, with the goal of making research activities in the life sciences and biomedicine more open, transparent, accessible, relevant and impactful for research and society.
 
Proposals must be linked to an ORION partner organisation, such as the Babraham Institute, and should consider the following criteria: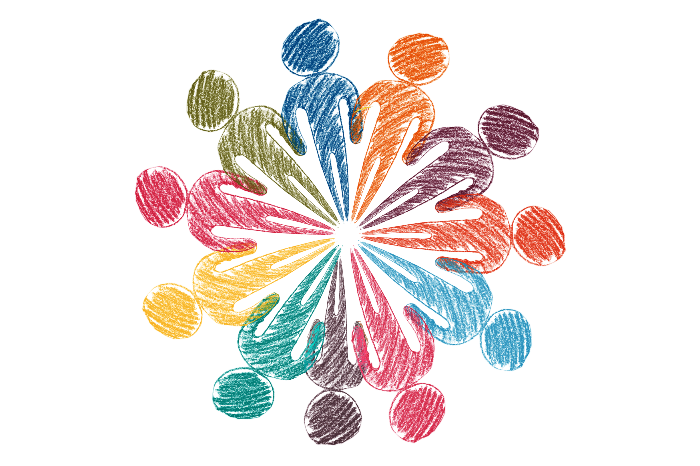 Research-related: Building on a relevant research topic in life sciences/biomedicine and directly engaging researchers, especially early stage researchers.
Co-creative: Including at least three different stakeholder groups throughout the whole lifetime of the project, to produce a new product, programme, policy or project.
Innovative: Original and inventive ideas are encouraged. Classic public engagement and two-way stakeholder projects will not be considered (e.g. scientific cafés, school workshops, academia-industry collaborations etc.).
Relevant and impactful: Addressing their relevance to society and how they will achieve long-term impacts.
ORION-aligned: Projects should follow Open Science and RRI principles. Projects are also encouraged to include an international dimension.
For more information about the novel co-creation initiatives call please see the ORION
website
.