Rethinking success as a working dad
19th November marks International Men's Day, a day for celebrating men and the contributions that men make to improving society for the greater good of everyone. This year, to mark the day, Simon Walker the Head of our Imaging Facility and an equality4success team member reflects on his experience of becoming a father and the challenges of finding a new work-life balance. Is it time for us to rethink how we measure success?
In February 2004 my life changed forever. After 36 hours of stress, trauma, blood, sweat and tears, I witnessed a new life coming into this world. Like a large deep rooted turnip, my son had been violently pulled from the space which had become his comfortable home of many months and, for me, the hypothetical was now very much a reality.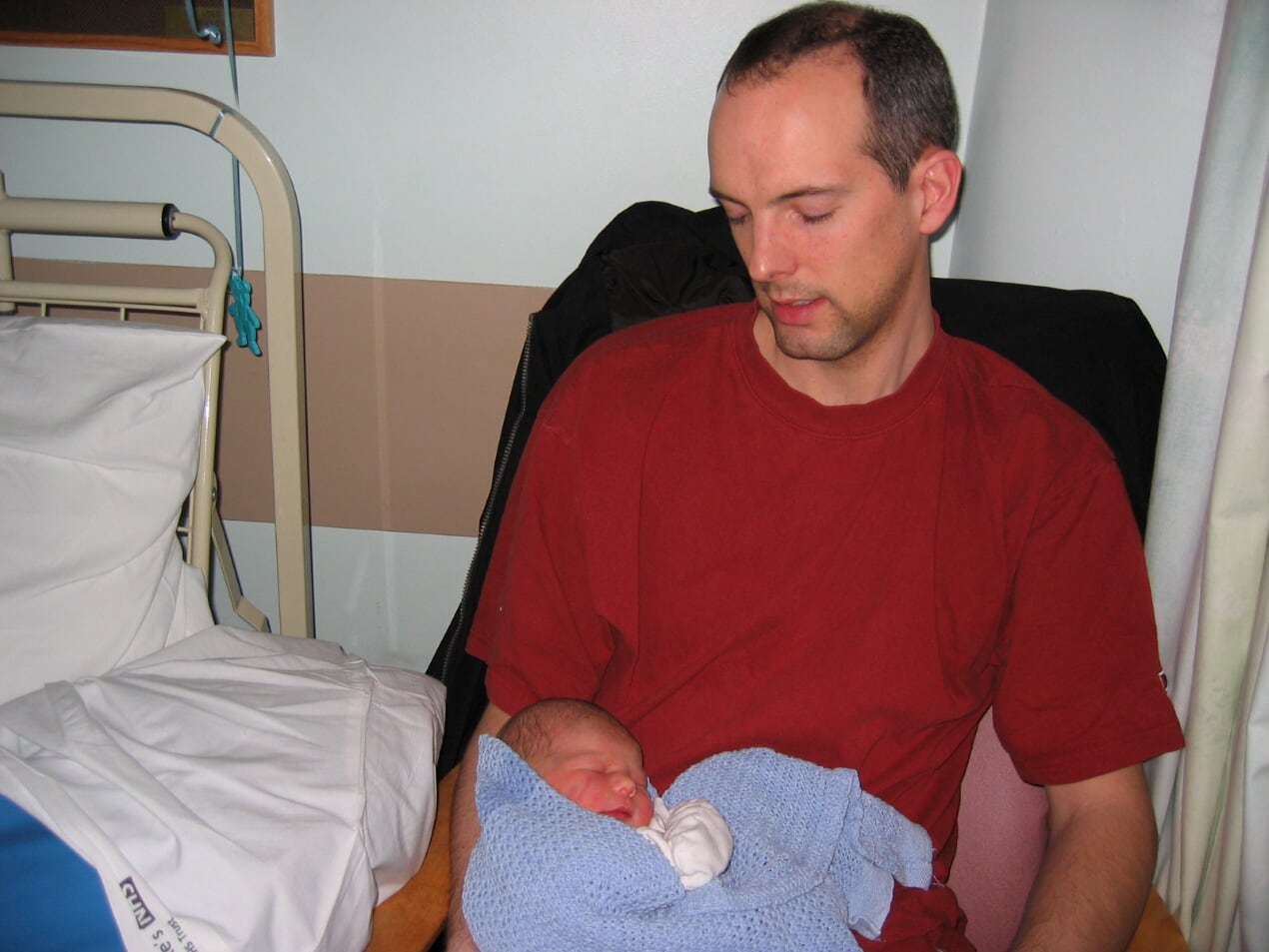 Delighted, relieved and exhausted, I returned home to await the arrival of mother and child with one overriding thought: "How on Earth are we going to keep him alive?" But I needn't have worried. Two things quickly became apparent. Firstly, babies are remarkably resilient, and secondly, I was fortunate to find that parenting came naturally.
Of course, instinctively knowing how to care for your child does not make adapting to becoming a parent easy. The challenges facing new mothers are well documented, but the difficulties experienced by new fathers are not so openly discussed. In an apparent effort to make my life as stressful as possible, I had relocated from Bristol and started a new job at the Babraham Institute two weeks before the birth of my son, so new parental responsibilities were compounded by the demands of a new job.
Two weeks of paternity leave flashed by and then it was back to work. The most immediate challenge was coping with lack of sleep. I wanted to be a supportive father, helping when the baby woke up at night, taking my turn to comfort and feed. But the reward for such kindness was a working day feeling like an angry bear who had been woken up halfway through winter hibernation to find his emergency stash of nuts had gone. Concentration, memory and mood all suffered; it is for good reason that common interrogation techniques involve sleep deprivation.
Coping strategies were limited, but ultimately I became master of what could be called a parents' version of the classic children's party game Sleeping Lions: first to show any sign of consciousness when the baby starts crying at night loses and has to go and deal with them. I rather unfairly justified this inconsiderate behaviour in my own mind believing that my wife had periods during the day when she could catch up on missed sleep.
As the weeks and months passed, I gradually began to adjust to my new way of life. At first I resented the loss of freedom that having a baby imposes: no more spontaneous meals out, no lazy morning lie-ins, no more travel without taking half of Mothercare. Yet, for me, the benefits of the pre-baby lifestyle were gradually replaced with hard-won yet ultimately far more rewarding benefits, like watching a new personality develop and witnessing tiny, yet momentous achievements, like the first twitch of a smile or the first tottering crawl.
After seven months my wife was back at work full time and I was taking my son to nursery every day. I was the point of contact when he got hurt and I looked after him when he was ill. This happened all too often as it is perhaps not commonly known among new parents that a nursery environment, as well as being a place of fun, friendship and learning, is also a melting pot of all manner of infections.  To make matters worse, children have a nasty habit of passing on their illness to their parents.  Having spent many years without falling ill once, I became 'the sick boy of the lab'.  The next plague to sweep the planet will not be bird flu coming out of Asia, but some horrific cold-noro-varicella-coxsackie hybrid forged in the crucible of under-3 day care.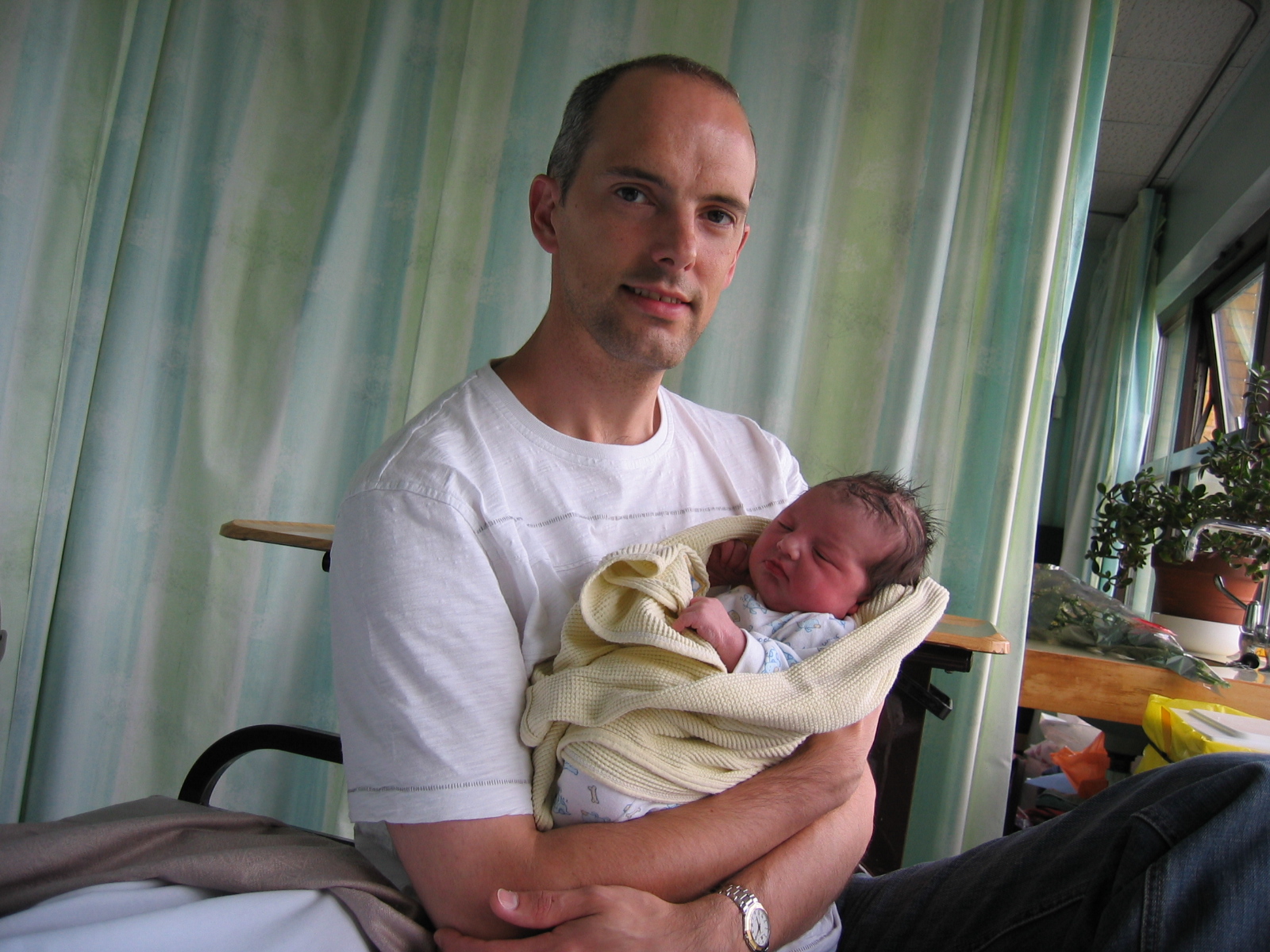 Three and a half years after the birth of my first son came son number two. Having now fully adapted to the demands of being a parent, it all seemed so much easier the second time around, but now my wife had a new job which required occasional overseas travel. She could be away for a week at a time leaving me in sole charge of our sons. Managing a full time job while looking after two energetic and demanding young children is not easy, but neither is it impossible with the right support structures. It is taken for granted that women benefit from provision of good childcare and flexible working hours, but it should not be forgotten that men can benefit in just the same way.
Men often feel under pressure to succeed, which is usually equated with having a well-paid or highly respected job. In a family environment, the cost of this 'success' can be little time spent with children and a resentful partner obliged to take on the majority of childcare/housework and their career on hold. I would equate success with balancing both career and family, so that one does not dominate the other. I am lucky enough to have a flexible job with an employer that genuinely cares about work-life balance. This doesn't just benefit me, but also means my children have a father fully involved in their upbringing, and my wife is free to pursue her own career.
International Men's Day is an opportunity to talk more openly about the challenges facing fathers, especially new fathers. We should challenge our perceptions of what being a successful father means and consider what more can be done to help fathers balance their family and work lives.