The Experimental unit is a highly flexible, mixed health status Bio-Science unit which allows quick access to animals undergoing experimental protocols. 
The Experimental unit has air shower access with a dedicated staff group. Access to this unit is less restrictive than the higher health status units and provides short and long term secondary animal holding for experimental study groups and bookable procedure rooms. 
The rooms within this unit are designed to offer flexible layout and usage options enabling us to react to changing user requirements. Laminar Air Flow (LAF) cabins (technology page) and Class II Microbiological Safety Cabinets provide containment areas for all husbandry practices, surgical work and routine procedures.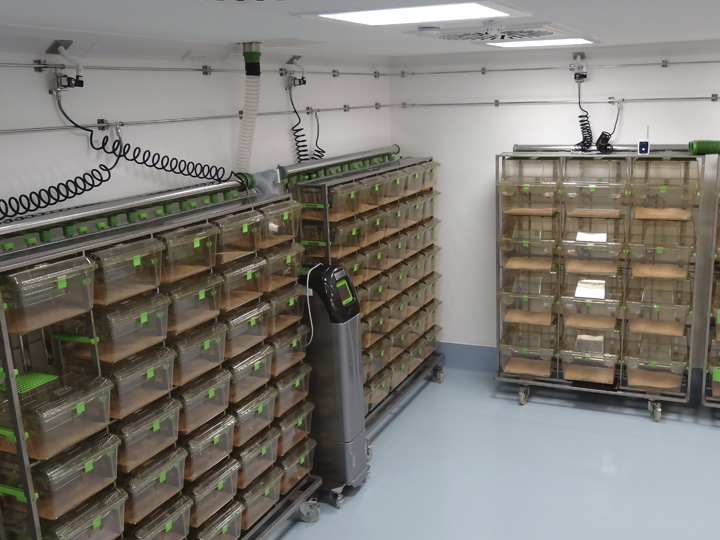 Multiple rooms are available to be booked for use by researchers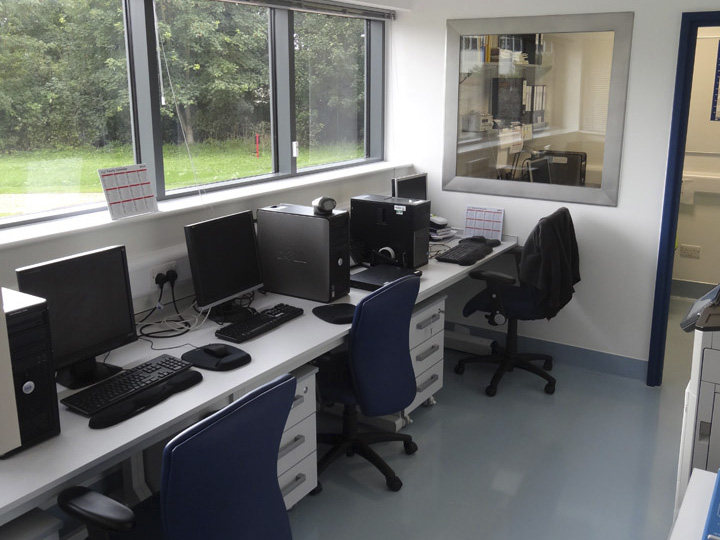 Shared office space provides a write-up area outside of the animal holding areas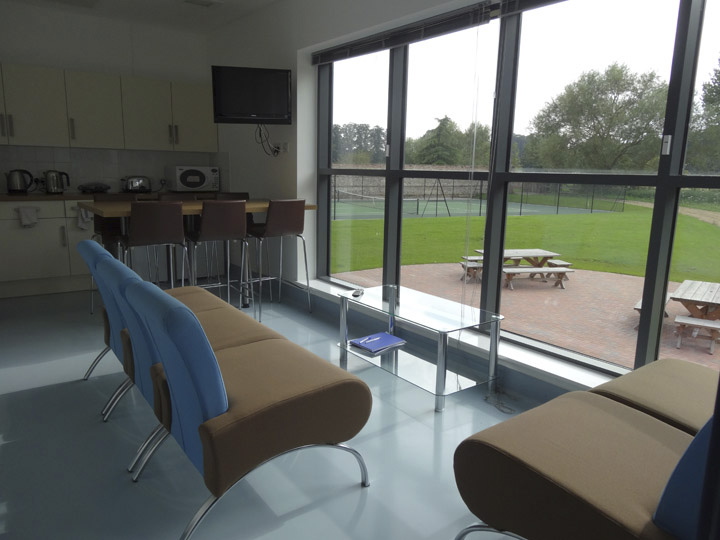 A staff room with kitchen overlooks the river.