Animals housed in our Biological Support Unit (BSU) are kept in closely monitored conditions, with daily health surveillance. The BSU facility has a team of around sixty staff. To ensure the highest standards of animal care and service to the researchers using the facility, we provide staff with a continuous programme of internal and external training, including formal qualifications, in order to support career progression in animal technology and facility management.
Our animal facilities incorporate state-of-the-art technology to maintain the different health status barriers between units and to monitor the animals' environments to ensure they are kept in legally compliant conditions, including automated temperature, humidity and light controls, as well as the drinking water supply to individual cages. Back-up and alarms ensure that these services are maintained, and on-call staff are available 24 hours a day 365 days of the year.
Other measures taken to ensure the highest levels of animal welfare are:
The Animal Welfare Ethical Review Body (AWERB) – Our local ethical review committee reviews all Home Office project licence applications as well as providing oversight on animal welfare matters.
Health surveillance programme – The programme ensures our animals are healthy and disease-free. All colonies are maintained in a bio-secure environment and regular, routine health surveillance is carried out.
24/7 support – the facility and animals have support from on-call staff who are available 24 hours a day 365 days of the year. This includes facility-based veterinary staff, members of the animal facility management team, and an on-site and on-call engineering department.
Environmental enrichment – The facility provides a variety of environmental enrichment to enable animals to display natural behaviours. This can include nesting material, plastic houses and chew sticks.
Minimising disruption – Mice are incredibly sensitive to noise and vibrations, therefore, when the facility was being designed, the plant room which houses the air handling units, steam boilers and other large noisy equipment with the potential to cause vibration, was positioned over the facility's Central Service area, not above the areas where animals are housed.
Automated water supply – Drinking water is supplied direct to each cage via an automated system. 
Observing the principles of the 3Rs –  Examples of refinement methods to improve animal welfare are described in our 3Rs information.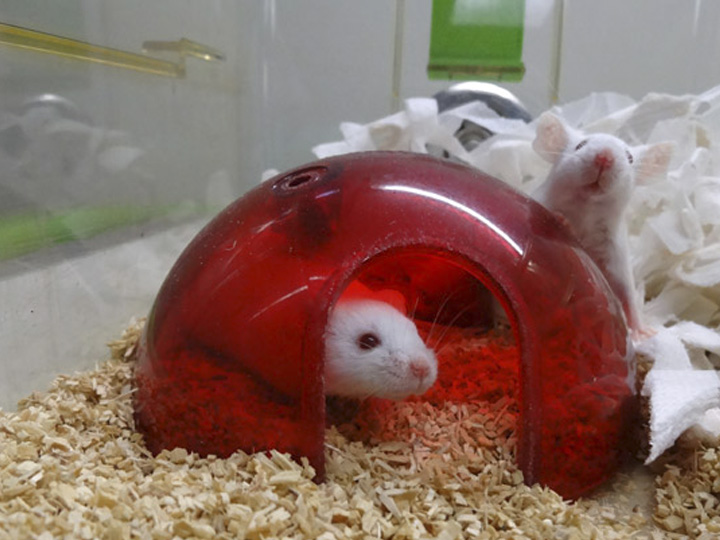 Mice with red house and bedding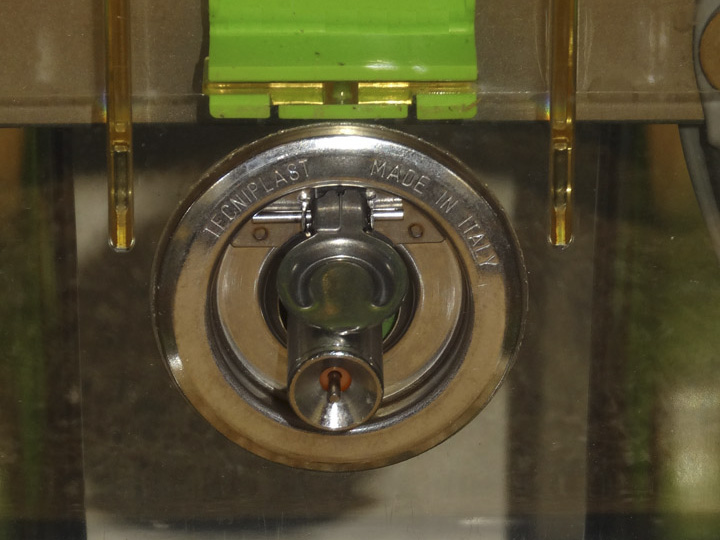 Automated water supply system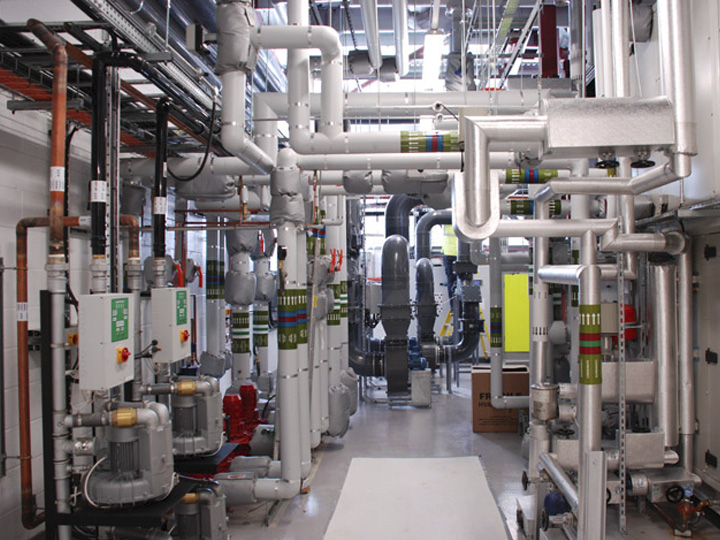 The plant room, designed to limit disruption to animals