Knowledge Exchange & Commercialisation Blog
Welcome to the KEC (Knowledge Exchange and Commercialisation) Blog! This blog is designed with impact in mind; be it at an early stage, where our research and researchers are involved in knowledge exchange activities or later in the research lifecycle, when research can result in engagement with industry and/or commercial or societal benefit. This blog gives a voice to Institute researchers and invited guests working with us on exciting projects.
The views and opinions expressed here are those of the individual authors and do not necessarily reflect the official policy or position of the Babraham Institute.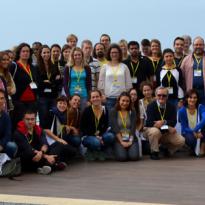 We are very proud to share this latest KEC blog by Babaraham Institute post docs, Clara Novo, Danika Hill and Claire Senner.  In a drive to bring the International postdoc community together, our BI pioneers tell us exactly how they established the first EU-LIFE joint postdoc retreat.
26/10/2017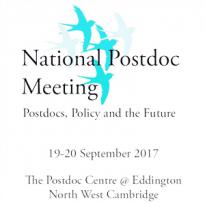 As one of the sponsors of the first National Post Doc meeting held in Cambridge recently, Babraham Institute are proud to report on the success of the event. BI Post doc and co-organiser, Dr Sven Sewitz, shares his view of the event and tells us what plans are in store for next year.
05/10/2017