equality4success Blog
Welcome to the equality4success blog!
This page provides a space for Institute staff to share their views, experiences and creative thoughts with colleagues and the wider public. Ideas, comments? We love to hear from you - please send us an email. Enjoy reading!
The views and opinions expressed here are those of the individual authors and do not necessarily reflect the official policy or position of the Babraham Institute.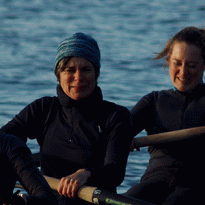 The Institute welcomed Dr Irina Abnizova, our first Daphne Jackson Trust Career Re-entry Fellow in October 2017. Irina joined Dr Wolf Reik's laboratory in Epigenetics. equality4success Manager, Laura Norton, met with Irina to welcome her to the Institute and to ask about the process of applying for a Daphne Jackson Fellowship.
 
30/05/2018