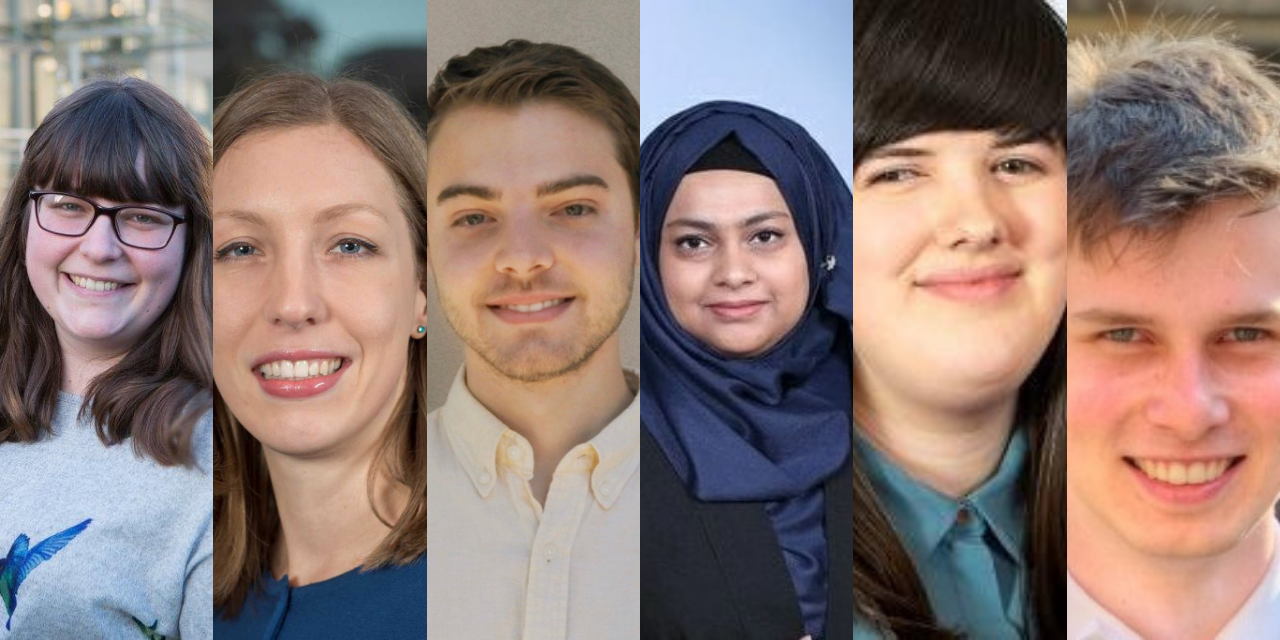 Seven pieces of advice for new PhD students
Embarking on a PhD is both a rewarding and challenging experience. This month we welcomed our latest cohort of first year PhD students to the Institute. To help them and any other new PhD students get started on their new adventure, we asked our current PhD students to share some advice and tips on what they wish they had known at the beginning of their PhDs.
"My advice is to never be afraid of doing any statistical analysis, either as you plan experiments or later when analysing your results! Bioscience students are especially guilty of this. Taking statistics courses early on is useful. However, don't be discouraged if it all goes over your head at first. It can still help you decide the basics, such as how many replicates you need in an experiment and how best to represent your data. However, the courses will be even more useful once you have your own data to work on. I have attended one particular course two times before it really became useful, because I had my own data to practice with by the second time. Asking for help from a statistician early on is also a good idea. At the Babraham Institute, we are lucky to have an amazing and friendly bioinformatics team who can always point you in the right direction when it comes to analysing your data."
Dorottya Horkai, Houseley lab
"Don't be afraid to network! We are fortunate to be part of an exceptionally friendly and supportive Institute. So go ahead and start up conversations with other people in your department when you join! Chat about their projects, and turn to them when you are trying to find something or figure something out in lab. This is also a great way to get to know everyone quickly."
Brendan Terry, Reik lab
"Make the most of the scientific training provided in your lab. Make notes, ask questions, listen and watch carefully. Learn as broad a range of techniques as possible if the opportunity is offered. Every piece of information provided about an instrument or method could save you from frustrating and costly mistakes further down the line and the more techniques at your disposal, the fewer constraints on your experimental ambitions."
Adam Bendall, Rugg-Gunn lab
"It is okay to not understand something at the first attempt. Do not hesitate to ask questions to resolve your queries. You don't have to figure things out on your own. Everyone here is more than happy to help so make sure you ask for it when in need"
Priota Islam, Ross lab
"It is essential to look after yourself. Find a balance of time in "work mode" and "home mode" that works for your project, but most importantly for you to be well rested and able to do your best work! Possibly the hardest bit for me, but do not compare your PhD progress and amount of data to other students. Everyone's project is different, some experiments take half a day and others can take months and months. Everyone will get there in the end with the right support, learning, and development."
"I would say my golden tip for thesis writing is that previous theses from your lab or department are your new best friends to learn about layout, format, key references etc! It also does pay off to start writing throughout your PhD if you can make the time. This was a huge help when it came to my proper writing up time."
Izzy Hampson, Welch lab
"Telling yourself that 'you'll remember that' is the worst lie you can tell yourself. Write everything down and make sure to have a robust system of organising your data/experiment write-ups/workspace. Remember to enjoy your research!"
Marian Jones Evans, Ross lab
If you have completed, or are currently doing your PhD, what advice would you share with any new PhD students? Share your advice in the conversation on Twitter, or send us an email and we will share some of your responses in this blog.