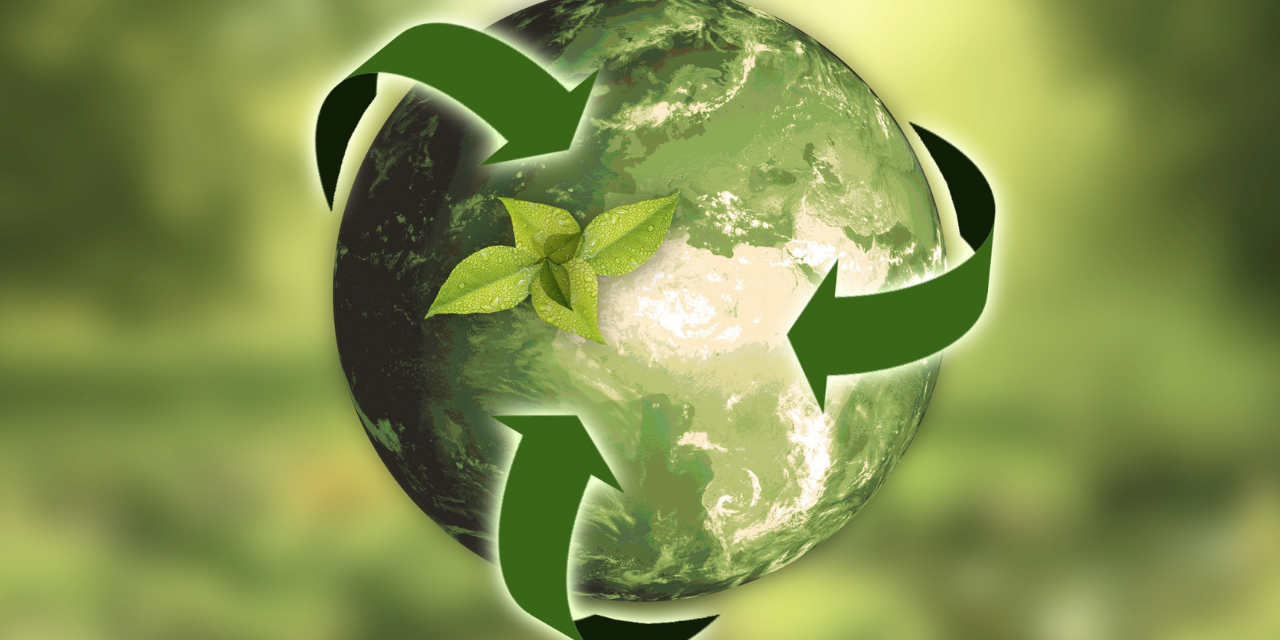 A blueprint for Green Labs: catalysing environmental action at the Babraham Institute
The Green Labs project aims to tackle the environmental impact of our research, and other activities, at the Babraham Institute. At a time of climate crisis and ecological emergency, this work is more urgent than ever before and we, as scientists, have an important role to play. Green Labs is also a new addition to the Institute blog, where our green team will share regular updates on their work and wider environmental issues from both internal and guest contributors. We hope by sharing how we are taking action that we can inspire you to take similar steps at work and at home. You can also hear about our Green Labs work via Twitter @GreenBabraham.
How did Green Labs begin?
I've felt a growing concern about the environment for years, and a deep sense of worry about the world my kids, and all the others in their generation, will inherit. In October 2017, I finally decided to stop quietly worrying and try instead to take some action.
As a first step, and with support from the Institute's Knowledge Exchange and Commercialisation (KEC) team, I signed up for Climate Reality Project training on the climate crisis and its solutions. This intensive, three-day event featured world-class scientists, communicators and politicians, sharing data, insights and ideas. The course itself was completely free of charge, but in return, participants were asked to go home and take ten actions of any kind to raise awareness of climate change, and catalyse solutions in their own communities and beyond.
As I thought about the actions I might take, I quickly realised our workplace would be a perfect starting point. Research is by necessity an energy and resource heavy endeavour: just one -80°C freezer uses roughly the same amount of energy as two households each day! If you scale this up to include all of our equipment and workspaces, as well as consumables, waste and travel, our collective impact is enormous. This presents many opportunities to improve at scale.
I began to envisage a 'Green Labs' project at Babraham touching on everything from energy and waste, to transport, catering and even land management. I tentatively approached our former Director Michael Wakelam with the idea. With characteristic enthusiasm, Mike agreed that we should definitely take on this challenge and encouraged me to develop plans. He was also keen to lead by example and enact change himself, switching to a renewable energy provider at home and exploring a shift from planes to trains for his conference travel. Mike's interest and engagement really helped ensure we could launch this work at the Babraham Institute in a meaningful way.
Building a green team
To develop this project, and transition from ideas to actions, it was clear we'd need the help of experts from across campus who would understand the diverse issues involved. I began to approach colleagues in Engineering, Technical Services, Estates and beyond to learn more about their work and how they might get involved. The reactions were overwhelmingly positive and everyone I spoke with was really keen to help, either by joining the new Green Labs Steering Group, or by offering information and advice informally.
Our team has now evolved to include students, postdocs, group leaders and technical staff from across our three research programmes, as well as staff from Facilities, Technical Services, Health and Safety, Engineering, Administration, Operations and Estates. This group of interested individuals bring together a wide range of expertise and ideas, and meet quarterly to discuss, plan and implement environmental actions across the Institute and the wider campus.
Our environmental action so far
Some of the actions we've worked on so far include:
1) Energy saving – The 37°C heated room was retired, saving ~10,000kWh/year, the equivalent to ~3 average households!
2) Energy efficiency – Our -80°C freezers are being racked and 'chilled up' to -70°C. This will save ~78,000kWh/year. That is the same as around 20 households! Additionally, our Trigeneration system combines cooling, heat and power to save >300 tonnes of CO2/year (equivalent to the electricity emissions of ~200 homes).
3) Waste – We use around 45,000 plastic media bottles every year, which are now recycled.
4) Biodiversity & carbon sequestration – The Estates team planted 1000 native hedges, with the children from Babraham Primary School, increasing biodiversity, supporting nature and the local community and ultimately drawing down CO2.
5) Composting – A bespoke system enables our organic waste from our animal facility to be composted and subsequently used to fertilise the surrounding estate, simultaneously reducing waste and enriching the soil.
6) Green transport – cycle paths and the new subsidised Stagecoach bus travel for all staff provide viable alternatives to driving and reduce the large impact of staff commuting.
7) Engagement – by sharing information, ideas and events with scientists at the Institute, across the Babraham Research Campus and in other organisations, we extend our reach and impact.
Importantly, many of these actions bear significant co-benefits too, such as improving health and saving valuable funding to reinvest in our science. Making these environmentally responsible choices is win-win!
New for 2021: Green Impact
This October sees the launch of Green Impact at the Institute; a sustainability programme delivered by SOS-UK. Green Impact will provide a comprehensive action plan for our sustainability efforts and award us with accreditation next year, like an environmental equivalent of Athena SWAN. Excitingly, Babraham Research Campus and eight of the campus companies have agreed to join us; amplifying our impact and building a new sustainability network across campus.
Final perspectives
The consequences of climate change are already playing out in real time, with devastating fires, hurricanes, heatwaves, floods and droughts increasingly dominating the news, and precipitating profound humanitarian crises. Simultaneously, the natural world is suffering from habitat destruction, pollution, overconsumption and mass extinction.
It seems we are the first generation to fully understand the implications of climate and ecological breakdown, and the last one left with the opportunity to limit it. And while this can easily feel overwhelming, the best antidote – and only option - is taking action.
With the international COP26 climate conference on the horizon, and net zero targets enshrined in UK law, now is the time to act with urgency. It's so important to recognise that environmental solutions yield a whole host of other benefits that can help create a fairer, healthier and more equitable future. This shouldn't be a difficult choice! From this perspective of 'stubborn optimism' we can treat our current crises as an opportunity to build a better world.
We, as scientists, are very well placed to understand both the dangers of environmental damage, and the solutions, so have a vital role to play. We must work for change, going as far as we can, as fast as we can, as if the world depends on it…. because it does!