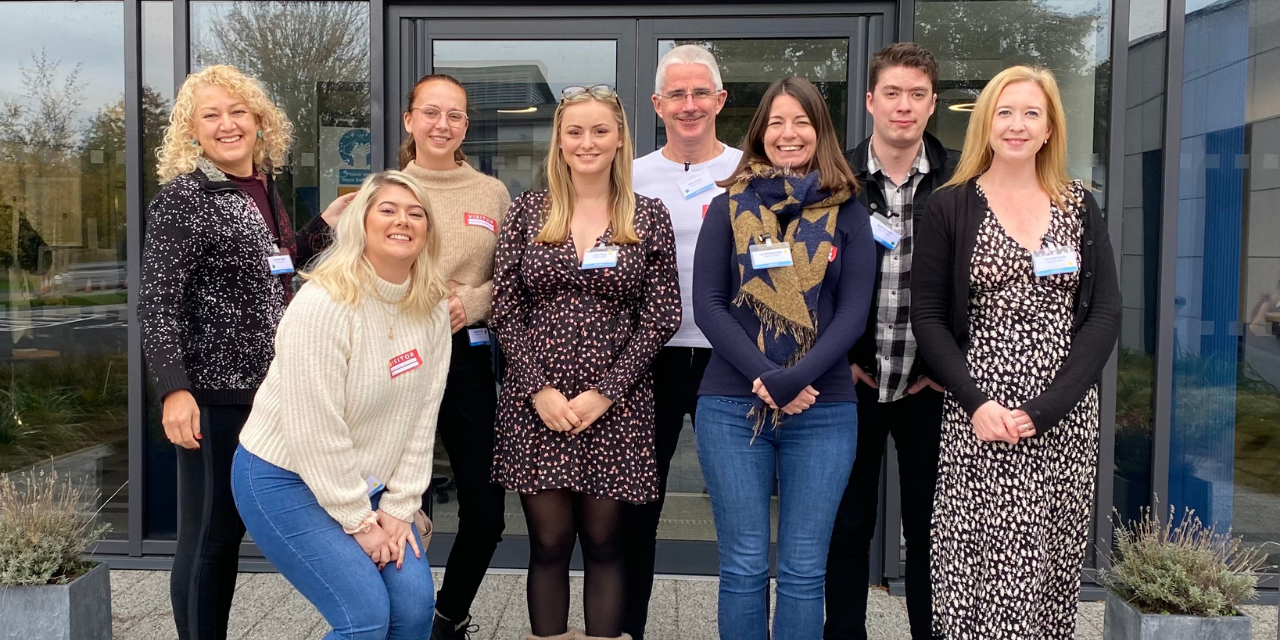 'Educating RITA' – the Research Institute Technician Symposium 2021
I have enjoyed being part of several online meetings for the Technician Commitment during lockdown and so was keen to answer the call for abstracts for the Research Institutes Technicians Symposium on 5th November. This is the second symposium organised by the Research Institute Technician Group and was supported by a grant from the Technician Commitment Collaboration Fund, to support collaborative activities between nine research institutes to empower technical staff to enhance their careers.
Having had various roles throughout my career at the Babraham Institute I was keen to share my experiences with others, especially how I feel that training, support and recognition – key elements of the Technician Commitment - have made such a difference to me.
It was amusing to arrive at the Travelodge just outside Oxford and to see the obvious groups of delegates from other Institutes dotted around the dining room. It was equally interesting to meet my fellow Babraham Institute delegates, some of whom I've known for many years, some I encounter regularly and some I've only ever met virtually or even just by email.
It was my first visit to MRC Harwell and it's always interesting to see how other research institutions compare to our own campus. The Symposium was held in newly refurbished conferencing facilities, created from former laboratory buildings, and certainly didn't disappoint. What was a marked change for me was to be using someone else's AV facilities and to be presenting rather than providing assistance.
The introductions were followed by a very energetic and inspiring keynote speaker – Steve Cross – and only too soon it was my turn. I didn't want to dwell on the length of my career at the Institute and concentrated instead on the way in which I'd been able to develop my skills as my role changed. In my experience the Institute has always valued its technical specialists and I am sure that the Technician Commitment will help even more in the future.
The next session of talks covered other delegates' career development, with more examples of changes of direction, building on your strengths and recognising opportunities. Then, over an excellent lunch, a couple of stray comments on how much we'd learned about technicians at other research institutions led to impromptu brainstorming about setting up a Technician Commitment event at the Babraham Institute, perhaps focussed on Animal Technicians.
After lunch we split into groups for workshops – I'd chosen to learn more about coaching and mentoring in the first session and learned a lot about the difference between the two as well as advice on how to put each into practice. My second session was in some ways similar but in no way less enjoyable – focussing on setting goals as a way for improving career development. The Animal Technicians' Conference we'd previously discussed became a talking point and I'm looking forward to seeing these ideas develop over the next few months.
The Symposium ended with presentations of the first Research Institute Technician Awards (RITAs) and it was exciting to see Matt from the Institute's IT team being presented with the first Technical Skills Specialist Award – a very worthy recipient who has certainly been very helpful to me in times of technological difficulties.
A long journey home through the Friday M25 rush hour gave lots of time for reflection as well as glimpses of a few firework displays. I've always enjoyed meeting colleagues from other institutes, comparing perspectives, sharing ideas and learning from others' successes. This Symposium gave exactly those opportunities together with invaluable advice on career development.
I was very impressed with the content of the Symposium as well as the execution, and very much look forward to seeing how the Technician Commitment continues to be implemented at the Institute.