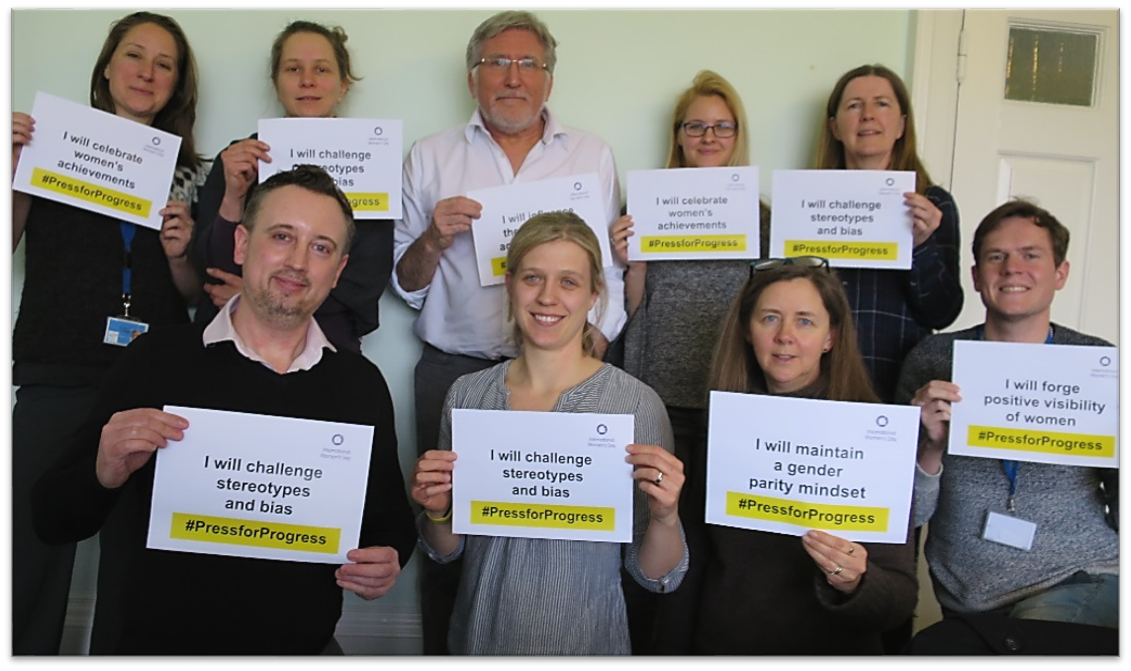 Inclusion: A tribute to Michael Wakelam from Laura Norton
What is inclusion? Verna Myers[1], an inclusion and diversity expert said 'Diversity is being invited to the party; inclusion is being asked to dance' and Michael Wakelam certainly invited everyone to dance.
I met Michael when he joined Babraham Institute as Director. I was then a PhD student with Len Stephens and Phil Hawkins, in the same department as 'Mike', as he was to us in the lab. Michael rolled up his sleeves in the early morning to do his tissue culture just like the rest of us. There was never a sense of hierarchy or barrier to conversation.
Following a short post doc position in Nullin Divecha's lab in Manchester – also a great friend and colleague to Michael – I returned to Babraham, joining Michael's lab as a post doc. Michael was an inclusive group leader, making sure everyone in the group felt comfortable to join in any conversation and learn from others. He was protective of the group and his time with us and clearly proud of the achievements of every group member.
When I finally admitted to myself it was time for me to leave the bench, I was fearful of telling Michael. I knew how proud he was of the group's science and the careers he had helped to nurture; I didn't want to disappoint him by telling him that the lab wasn't where I saw my future anymore. I shouldn't have feared disappointing him – Michael provided opportunities, endless support and fully sponsored me.
Michael supported Babraham's Athena SWAN programme from the very beginning. He ensured that the programme was properly resourced with a full time position, which thankfully for me I went on to be successful in applying for. At the time this was quite unique, many organisations or departments expected a group leader (often female) to lead the programme without any additional support or resource. If Babraham was going to launch our own programme, Michael insisted we were going to do it properly.
I think that the inclusive environment at Babraham went beyond Athena SWAN or later equality4success. Michael was an inclusive leader who listened and supported wherever he saw talent and enthusiasm. From the beginning of his time as Director, Michael nurtured the family friendly environment. I'm not sure if that was always his plan (it probably was) or whether it was just a result of his character. He deeply cared for the Institute and individuals. He was fiercely protective of the Institute nursery, knowing how special this resource is. His door was always open, often to the detriment of his own time and wellbeing. Michael chatted to everyone no matter what their role was, shared a pint with all Babraham colleagues at the bar, popped into the student party, and chatted to everyone at the Institute gym.
Back in the lab, Michael and the group would often chat and scribble ideas on the white board for the next Babraham family summer party or social event and we joked about job swap days. Michael would have loved to go into the nursery for the day, assist the gardeners, or help out in the Biological Support Unit. Michael was especially happy to see the latest new addition to the 'lab-family' or for 'Hall' babies to join a meeting or pop into his office to say hello; he was always first in line for a cuddle with a new Babraham baby. He was there for Babraham family fun days, fundraisers and parties. I remember him running alongside me for a charity 5km competing with me and questioning why I couldn't beat him. On completion I confessed I was suffering from morning sickness. I truly hope he was proud of the family atmosphere he created.
Michael taught me a lot about family. He was enormously proud of his own and always shared their latest news or achievements. I believe he took pleasure in watching my family grow from the side-line and often reminisced about his own boys growing up. He made conversations about family and life outside of the lab the norm.
Later Michael joined the e4s committee, not having wanted to do it early on as he was aware that the presence of 'the Director' may stifle conversation or input from others. He needn't have worried, everyone continued the usual discussions and felt able to respectfully disagree with him if they wanted to.
Michael knew the juggle of a successful dual career household and bringing up a family but he never professed to know it all. He was aware that our Athena SWAN/e4s journey at Babraham was also a journey for him and he learnt a lot, as we all did, along the way. He went on to be a voice for diversity and inclusion at global scientific meetings.
Michael would have been thrilled if we had achieved a gold Athena SWAN award during his time as Director (I still think we deserved it). It would have been the top badge, and the competitor in him would have enjoyed sharing that news with his friends and colleagues. In reality, it would have been very well deserved recognition for his contribution to a special, inclusive and nurturing environment.
When Michael announced that he was going to step down as Director, I spoke to colleagues about how we'd all taken for granted what we had in Michael as a Director. As the saying goes, you don't know what you've got until it's gone. I'll miss Michael very much. His support has been instrumental to my career and the strong friendships I formed within and beyond Babraham. He wanted us all to feel invited and comfortable 'to dance'.
---
[1] https://vernamyers.com/diversity-doesnt-stick-without-inclusion/