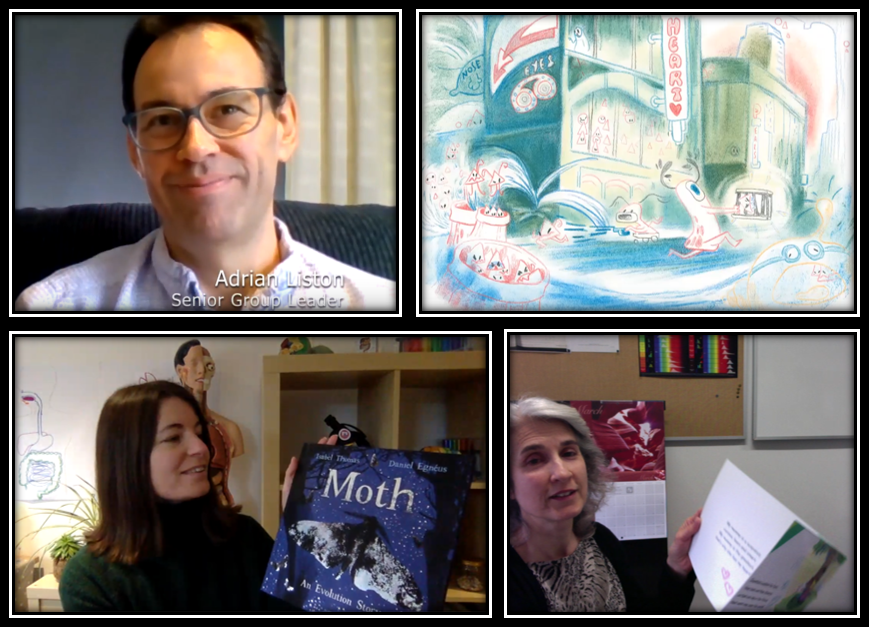 Babraham Institute at the Cambridge Festival
Last month the Institute ran a number of online events and activities as part of the new Cambridge Festival.  We're pleased to report that all activities were well received, with over 900 people engaging with us over the 10 day festival.
Many of the people we reached with this year's activities had never encountered the Institute or our research before.  Some live in areas of lower social mobility, where there are known barriers to engaging with traditional science engagement programmes.  This emphasises the importance of the work everyone put into the festival and demonstrates one way we are supporting the Institute's aim of engaging underserved audiences through our programmes.
We would like to thank everyone involved for their hard work in making this possible.
Science Storytime
We produced three videos of children's stories about science, read by some of our researchers, which were watched over 350 times.  The stories covered a range of scientific themes: the immune system and the importance of vaccinations; evolution in response to a changing environment; and an introduction to different scientific roles and disciplines.  One story, Battle Robots of the Blood, was written and read by Senior Group Leader Adrian Liston.
You can watch Adrian's video here.
Breakout at BI: the Cell Escape
We also launched the Institute's online escape room experience.  Over 500 people have already solved the puzzles put together by several of our epigenetics researchers.  Several more of our scientists starred in the videos which gave a great sense of theming to the whole experience.
You can have a go yourself and see how quickly you can solve the puzzles by visiting the website.
Science Spotlight: Step into our Science
More than 60 people joined a virtual tour of our Biological Support Unit (BSU).  This included a large group of teachers who appreciated getting to see into the facility and hearing about the different career routes students can take to becoming an animal technician.  Our virtual tours of our animal facilities are one way in which we uphold our commitment to the Concordat on Openness on Animal Research.
For more information about future Public Engagement events, please see our Events page.