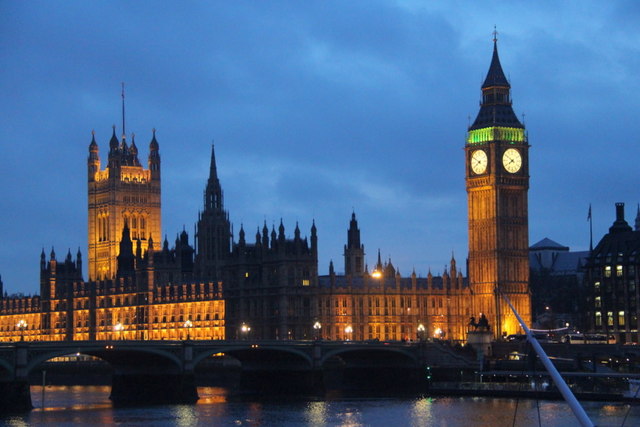 Parliament's POST notes for Policy
The cutting-edge, fundamental scientific research being performed at the Babraham Institute impacts on a range of policy areas. Parliamentarians often look for researchers to engage with and to inform policy decisions. In this blog Prof. Wolf Reik talks about his recent policy engagement with the Parliament Office of Science and Technology (POST).
The Parliamentary Office of Science and Technology (POST) is Parliament's in-house source of independent, balanced and accessible analyses of public policy issues related to the biological, physical and social sciences. POST generates publications and briefings for Parliamentarians and helps translate science into policy contexts. POST notes have been written since 1989 and are designed for parliamentary briefings, providing snapshots of current and topical subjects.
I previously advised in a House of Lords enquiry a few years back regarding the future of genomic medicine. Over the last few months I've been involved in a POST note that reviews the biological processes of ageing.  The publication of a POST note in this area is timely considering the huge social and political implications associated with our ageing population and its central involvement in increasing frailty, disability and long-term diseases.
The Institute has a strong cross-departmental group researching the biology of ageing. Our recent publication and presentation record in this area, I believe, was a key reason Dr Jon Houseley and I were contacted by a POST note researcher to contribute to the POST note.  I engaged with a POST researcher, Sarah Worsley; a final year PhD student from the University of East Anglia, who was undertaking a POST fellowship, which lasts 3 months and provides the opportunity to gain experience in science policy and engagement while the office benefits from the student's strong scientific background. This meant that my hour's interview was a productive and enjoyable experience; Sarah being well-prepared and well-placed to discuss the research questions and the range of research currently being undertaken.
I should emphasise that the breadth of the review meant that I appreciated being able to draw upon the extensive expertise in ageing from Dr Houseley and other group leaders at the Institute and of national and international leaders to inform my points in the discussion. The note required a broad view of the main theories on the biological basis of ageing and their relevance to various biological contexts. As such, I greatly appreciated the contributions from colleagues to ensure the input represented the combined breadth of the Institute's expertise.
After our conversation, a draft POST note was sent for comments to be incorporated. The process took about three months from the initial engagement with the POST researcher to final publication. The POST note is at a fairly high level and broad in scope, as one might expect,  and Sarah worked with a number of ageing experts to distil key pieces of information. This proved a good opportunity to realise the impacts of our work by directly informing future policy discussions, whilst also raising the visibility of our ageing research at a high level.
My lab is very much aware of, and are encouraged to actively participate in, the public engagement and knowledge exchange spaces. Several members of my team, and others at the Institute, are developing the Race Against the Ageing Clock exhibit for the Royal Society Summer Science Exhibition 2018, which will be reaching major scientific influencers as well as public audiences and school students. I would encourage members of the Institute to consider similar invitations, and look forward to supporting future policy engagement activities.
You can read the 'The Ageing Process and Health' POST note in full here.
Image of the Houses of Parliament, London courtesy of Christine Matthews, made available under a Creative Commons Licence