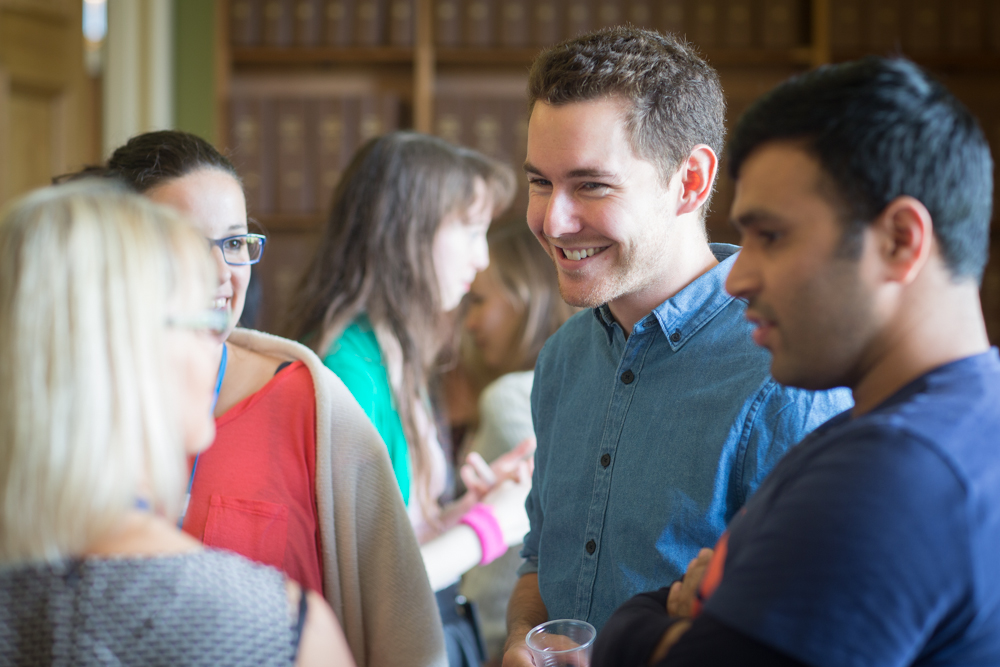 In Conversation with the Babraham Institute
At the Babraham Institute we're trying to understand the biology of how our bodies work, including what changes as we age and during disease.  We're particularly interested in how our immune systems work, how our DNA is packaged and regulated and how the cells in our bodies communicate.
On Thursday 23rd March, as part of the Cambridge Science Festival you can ask us anything! Join us for a drink and a chat at Michaelhouse Cafe.
Our scientists are keen to chat about their research, why it's important and what it might mean for you in the future.
We're also keen to find out what you think and welcome questions from all - a scientific background is not a requirement.
You can also send us a question ahead of time by submitting it through our registration page.
This is an adult only event, those under the age of 18 will not be permitted.
Registration is free but essential.
Event Details
| | |
| --- | --- |
| Contact | |
| Location | Michaelhouse Cafe, Cambridge, CB2 1SU |