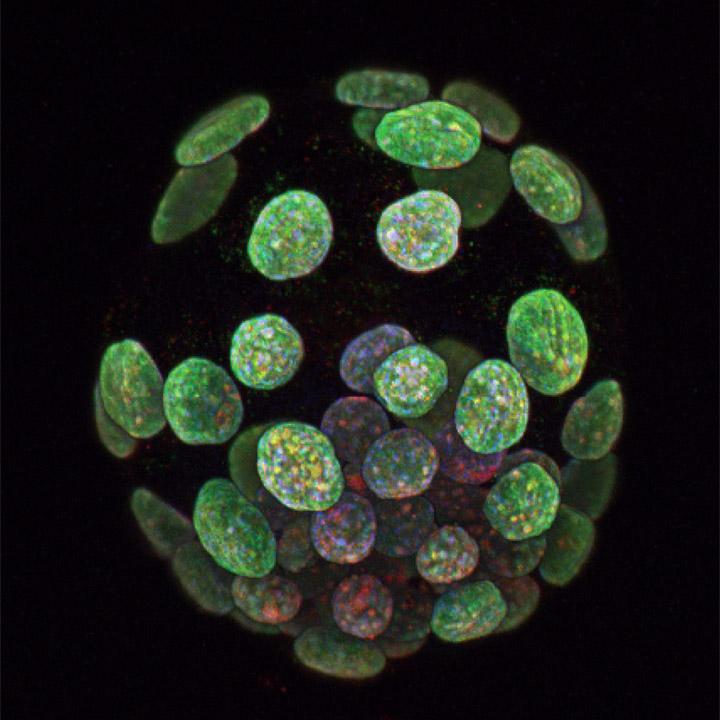 Epigenetics Symposium for Industry
The Babraham Institute is hosting a science showcase event, focusing on its epigenetics research programme, which aims to encourage academic-industrial collaborations. This event will take place on Thursday 14th May, from 9.30 am – 2 pm. 
Developmental decisions in all organisms are accompanied by epigenetic modifications of DNA or chromatin, and by genome regulation through non-coding RNAs and higher order chromatin structures.  The Institute's Epigenetics programme is amongst the world's ten leading epigenetic research centres.  It seeks to understand how epigenetic chances regulate genome function, especially during development and in response to external signals.
The event, suitable for industrial research scientists, will feature a morning of talks by Group Leaders within the Epigenetics Programme and also a talk from Dr Jason Mellad from Cambridge Epigenetix Ltd. exemplifying how we work with industry. This will be followed by a networking lunch and poster session.  The full programme is available here.  The afternoon has been reserved for 1:1 meetings with the Epigenetics Programme Group Leaders (see links on the website or here for details of their research); these must be pre-arranged via the registration page.
Registration is free, but essential.
If you have any questions please do not hesitate to contact us at kec@babraham.ac.uk.