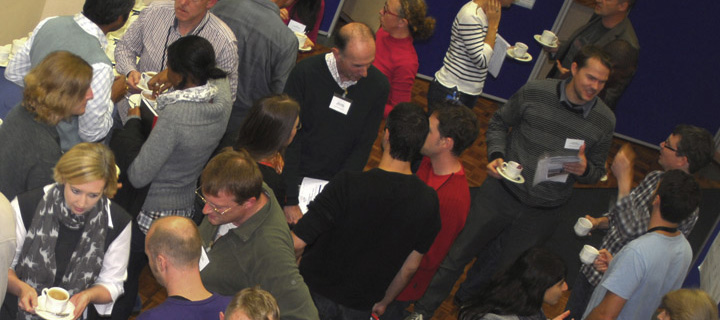 Babraham Institute Signalling Showcase
The Babraham Institute is hosting a science showcase event, focusing on its signalling research programme, which aims to encourage academic-industrial collaborations. This event will take place on Wednesday 19th November 2014, from 9.30 am – 2 pm. The Signalling Programme includes world-leading expertise in the biochemistry and biology of PI3Ks, lipidomics, autophagy, protein kinases, small GTPases and NAD+-dependent signalling and has relevance to oncology, inflammation, infection, cardiovascular and metabolic disease and neurodegeneration. The event, suitable for industrial research scientists, will feature a morning of talks by Group Leaders within the Signalling Programme and also a talk from Dr Stephen Shuttleworth from Karus Therapeutics Ltd exemplifying how we work with industry. This will be followed by a networking lunch and poster session. The afternoon has been reserved for 1:1 meetings with the Signalling Programme Group Leaders (see links on the website or here for details of their research); these must be pre-arranged via the registration page. Registration is free, but essential: http://bit.ly/babraham If you have any questions please do not hesitate to contact us at kec@babraham.ac.uk.
Programme:
9.30 am          Registration 
9.50 am          Welcome and Introduction – Dr Simon Cook 
10.00 am        Professor Michael Wakelam - LPA and autotaxin – key regulators of melanoma cell migration and viral infection
10.30 am        Dr Michael Coleman - Molecular mechanisms of axon degeneration
11.00 am        Tea and Coffee 
11.30 am        Dr Stephen Shuttleworth, Karus Therapeutics - Design and development of a new class of selective PI3Kbeta/delta inhibitors for the treatment of cancer and immune-inflammatory disease
12.00 pm        Dr Heidi Welch - News from the Rac-GEF Lab
12.30 pm        Dr Nicholas Ktistakis - Targeting autophagy by first understanding how it is induced
13.00 pm        Networking Lunch           
14.00 pm        Opportunity for one-to-one meetings -Preferably booked in advance via Eventbrite or by emailing kec@babraham.ac.uk.